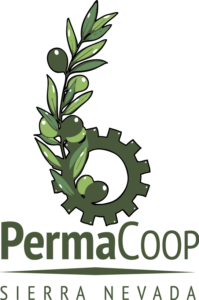 We are the PermaCoop collective. We are a network of farmers and manufactures in the south of Spain, in the mountains of the Sierra Nevada
On this new website we would like to supply you with all information about us, our activities and the principle after which we work.
The website is a work in process project. Following our principle of transparency, we will add regularly new texts and information.
For any other questions, write us under email or join us in our telegram welcome group
About us
We came together to practice sustainable agriculture and with the values of solidarity and mutual aid. We want to strengthen direct distribution between producers and consumers. With the waiver of intermediate trade, we intent to provide a fair but also affordable prices for everyone. On site we have a basic wage of 10 euros per hour agreed to be able to make a better living from work in agriculture. The way we farm is ecologically regenerative. We work with local plants and rely on permanent and diverse cultivation in ecological harmony with the To be environment.

If you want to find our more about our projects and work, click here
We want to invite you to continue working with us on solidarity projects. A while ago a consumer group in Hamburg got create as a start, which now in addition to our products also orders soap from VIO.ME (Thessaloniki), Noodles from IRIS (Italy), tea from SCOPTI (Gemenos) etc. We are very excited how everything turned out. We want to build on this and invite you through with us achieve something similar to an existing or a new consumer group.
In addition to agricultural production, we also try to organize cooperatively the further processing of these.
Help us to set up self-organized distribution structures!
Shipping usually took place as follows:
We will accept orders up to the specified date. In addition to the Production costs still include shipping and the organizational costs for each Range. The cost varies depending on the size of the pallet. Additional expenses for any work done in the distribution or collecting donations is up to you as self organized consum group. We would be happy to share further experience with you in solidarity and collective economy to collect.
If you have any questions or are interested, contact lasalpujarras-permacoop at riseup.net
Your PermaCoop